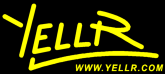 History of the Yellow Box

Beginnings of a new invention
Like many great inventions, the Yellow Box Speedo Recalibrator was created out of necessity.
Back in 1999 a sportsbike speedo recalibration product did not exist, there was only an old-fashioned
analogue product to suit come cars. This was frustrating for one nerdy electronics inventor with
a brand-new Suzuki TL1000R motorcycle, an excellent bike but the speedo read 5% too fast from stock
and with changed sprockets the speedo read even faster. Clocking up mileage faster than actual too.


The Yellow Box solution for speedo errors
So the Yellow Box was created in 1999 as a custom one-off solution for this specific problem.
Purpose-built to meet the exacting requirements of it's reliability obsessed creator... The world's first
microcontroller (digital) speedometer corrector.

"It must be small, light weight, built to last a lifetime, easy-to-set the needed correction,
easy-to-change the correction at any time for new tyres or gearing changes for the track, it
must be built tough and rugged enough to handle the harsh Australian climate, and most
importantly be highly reliable and extremely precise to ensure the very accurate real time
correction - so the speedo WORKS."


Version 1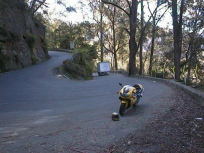 Other TLR, 'Busa and Suzuki owners wanted one for their bike - and the Yellow Box version 1 was born.

From humble beginnings, as a one-off custom solution for an annoying problem, it was not long before
word spread through the motorcycle forums and message boards and the Yellow Box became the unique
new must-have product on everyone's aftermarket wish list. And the worldwide phenomenon began.


Version 2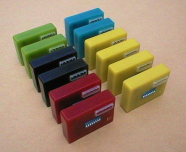 With the popularity of the original Yellow Box for Suzuki motorcycles, owners of other bikes wanted one too.
The Yellow Box Speedo Recalibrator was now also available for Honda, Yamaha, Kawasaki and most other
popular motorcycles. Many Honda sportscars also came to rely on the Yellow Box for speedo calibration.

The Yellow Box v2 shrunk to 2.5x 1.8 inches and became known as the world's smallest and most rugged
speedo corrector. Software upgrades included an intuitive, easy-to-use speedometer correction system.
No longer was it necessary to set the correction to 6 decimal points... Yes we heard your feedback
about the Yellow Box v1 having TOO MUCH fine tuning! :)


Version 3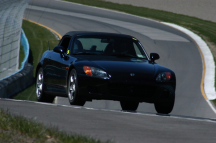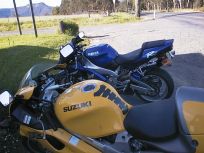 During 2001 an even smaller and lighter weight Yellow Box v3 was released gaining an algorithm speed
improvement and two versions were produced; one for hall-effect sensors (used by most new vehicles)
and one for inductive-coil speed sensors (used in some older cars). Growing in recognition from proven
performance and trusted reliability the Yellow Box v3 found its way onto pickup trucks, 2WD/4WD and
utes, being especially popular for speedo correction on Toyota vehicles.

With its new tiny size, fast responsive correction algorithm and our 10-year replacement guarantee
the legendary reliability of the Yellow Box v3 continued to cement our place as manufacturer of the
world's premier speedo recalibrator product. All the standardised Yellow Box user friendly features,
test modes and the flashing light continued into this version. A special KPH-MPH conversion mode
was also added to provide MPH conversion for imported KPH vehicles.


Version 4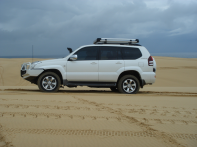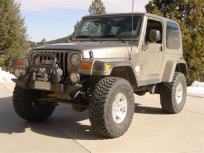 After seven years of producing the world's premier speedometer recalibrator it was time for a facelift.
The Yellow Box v4 continues to include all of our long-trusted reliability, ruggedness and user-friendly
features. Now taking shape in a custom styled, super-compact design making the YB4 smaller and lighter.

Plug-n-play wiring harness sets for most of the popular motorcycles are also available for; Honda, Yamaha,
Kawasaki, Suzuki, Ducati, Triumph, Cagiva and MV Agusta. Harley Davidson models and certain cars are
also available on request.

Performance improvements to the Yellow Box v4 include a wider correction range from +/-50% to +/-100%
(now a full 1:2 to 2:1 range) and a new output test for testing the speedometer. The Yellow Box v4 was
further updated with both KPH-MPH and MPH-KPH conversion for imported vehicles and/or convenient
use when travelling abroad.


Trusted performance with a 10-year full replacement warranty!


Built for longevity
The Yellow Box Speedo Recalibrator is engineered to last. We take extra care to ensure every Yellow Box
lives up to our reputation for superb reliability.


made by australian craftsmen, NOT Asian bulk manufactured
hand inspected and computer tested at many stages
epoxy encapsulated for vibration and water proofing
rugged spike filtering of power and inputs
high performance electronic components
all parts over-rated by a large margin
gold plated switch contacts
double tensioned connectors
legendary 10-year warranty
user friendly interface
plug-n-play install for motorcycles
proudly designed and made in Australia
locally distributed throughout the world

Thank you!
To all our customers over the past 13 years, for your ongoing support and your trust in our services.
You have helped to make the Yellow Box Speedo Recalibrator what it is today!
Thank you. :)

All of us here at YellR wish you safe riding and driving!
"With the confidence that comes from knowing exactly how fast you are going." Enjoy.





| &nbsp Warranty | History | Privacy | Security | Environment |