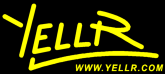 Yellow Box warranty

90 Day - Satisfaction Return Policy
After receiving the Yellow Box you have 90 days to inspect it and decide if
it is what you wanted or return for a refund of the purchase price. Products
must be returned unused and undamaged with all original components.
Shipping costs or damaged products will not refunded.

10 Year - New Replacement Warranty
If your Yellow Box fails for any reason within 10 years from the purchase date
we will replace it with a new Yellow Box free of charge. You pay shipping cost
to return the old product and we pay for airmail of a new Yellow Box to you.





Your confidence in our product
The Yellow Box Speedo Recalibrator is designed to give reliable performance
year after year. We have such confidence in the performance and longevity
of the Yellow Box that we offer a 10 year new replacement warranty.

We also provide a high level of product support via email.


| &nbsp Warranty | History | Privacy | Security | Environment |