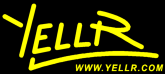 Our environmental policy

The product
Our product's electronic components comply with EU RoHS requirements.
We use 30-80% recycled paper for our paper instructions, as certified by
the International Forest Stewardship Council (FSC).

Disposing of the product
The product itself should be disposed through an authorised electronic
disposals agent as with all modern electrical goods. The paper instructions,
packaging and mailing bags may all be recycled.





Our manufacturing facilites
Our manufacturing plant has a very low carbon footprint and we utilise
recycling wherever possible.


| &nbsp Warranty | History | Privacy | Security | Environment |